As I've shared before, I'm an adjunct professor at Portland State University. As part of my role, I am embarking on a three-week journey with 28 students, heading to Vietnam and China for their Study Abroad program.
Those in my age group only know Vietnam from watching the news and listening to dinner conversations back in the 60s. Da Nang, Saigon, Haiphong and Hanoi were all-too-familiar names that we heard every night. Many of us had friends and family members who went there, but not in a pleasant, sight-seeing way like the path I'm about to take. My travels will be vastly different than what they would have been 50 years ago. Vietnam now has a vibrant, up-and-coming business environment – and I've heard it's 'one of the prettiest places on Earth.'
Along the way we'll be studying e-commerce, as well as meeting with several local logistics providers that execute this strategy. I will also be visiting the ancient capital of Hue, as well as Hoi An, which is Vietnam's culinary capital. I'm very excited, as I've never visited this country before, and the trip will allow me to take some much-needed time to recharge my batteries after a year of writing.
So, just as television shows take off for the summer and show reruns, I'm providing a few of my most popular blog posts this week and then again in two weeks to fill the time while I go gallivanting. I hope you enjoy them. We'll have new blog posts for you in a few weeks.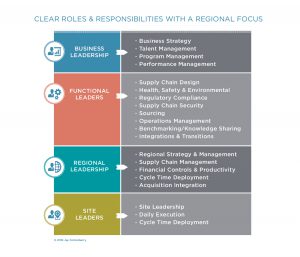 As you know, People, Process and Tools has been the foundation of my cash to cash method, and my formula for success. In this equation, "people" are equal to 60% of the solution to any problem. When we look at cash management, properly managing human resources can help create a productivity machine and make a business wildly successful. By contrast when this vital resource is improperly handled, the entire organization can end up drained of time, money and manpower. It's truly bizarre that businesses so often fail to protect their most precious asset – their people.

---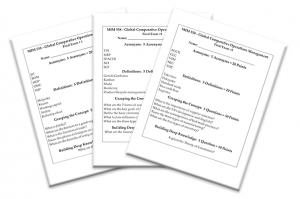 As I composed questions that covered all areas of the supply chain, I wondered just how many of us who have grown up in the industry could answer them. Each business develops its own language and methods of communicating, and this often results in outsiders needing a guide or glossary to interpret its acronyms and definitions.

---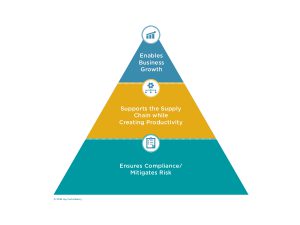 In my experience, the Trade function is often scattered throughout companies' business operations. Sometimes it is housed entirely within Legal or Finance, while at other times it has been broken into subcomponents within Export, Import and/ or Customs. Trade personnel can suffer from a sort of professional identity crisis, not knowing who or which organization they serve: what they do know is that they will be chastised for slowing any transaction. I've found the function to be most effective when it's part of the supply chain. This keeps everyone focused on crossing borders legally and efficiently while providing a good dose of productivity and cash management.

---
Tune in next time…