If you've been following this blog, you know that in my role as adjunct professor at Portland State University, I left the U.S. a few weeks ago, accompanying 28 students on a three-week Study Abroad program. Our itinerary included visiting both Vietnam and China to study e-commerce and meet with local logistics providers. Our plans also included some sightseeing, some food sampling, and – for me – some time to rest after a year of writing.
As I write this week, we've been trying to leave Ho Chi Minh City for Beijing for two days now. While everyone in the U.S. is rightly focused on Hurricane Harvey, on this side of the planet we've been dealing with Typhoon Pakhar, which just hit China. All air and sea traffic has been brought to a halt while the storm passes over Hong Kong, Shenzhen, Guangdong and Guangzhou. Today, we finally started moving, leaving at 11 a.m. and not anticipating arrival at the hotel in Beijing until well after 4 a.m. tomorrow. The plan is to climb aboard the bullet train just 2 hours later for a trip to my old employer, Honeywell in Tianjin. There truly is no rest for the weary.
I'm providing a few of my most popular blog posts again this week. Hope you're enjoying the reruns and that you and yours are not in the flood zone – or if you are, that you're all safe.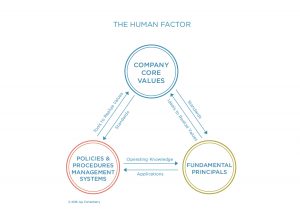 Most small businesses have neither the human resources nor the volume to be able to operate the way that large multi-national businesses do, and though entrepreneurs are brilliant in subjects such as product development, engineering, marketing and manufacturing, they can become dazed when the topic of operating a supply chain effectively comes up. Lack of proper execution costs the vital resources of time, money and human capital (which many simply can't afford). So how does a business go about planning and executing this complicated equation without killing the spirit and flexibility that created its success to begin with? Let's explore!

---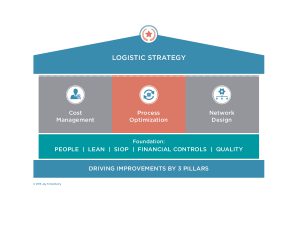 Logistics is the marriage of the physical movement of material with the flow of cash and information.The process starts with a trigger to move goods, and ends with their final delivery. It includes the flow of raw materials for production, Work in Progress (WIP), and the deliveries of finished goods to customers. Successful logistics programs are built upon a foundation of network design, process optimization and cost management. These three facets work together to provide the basis for how a business's strategy is actually executed. If these aren't executed properly, trade issues prevent crossing borders, cash is lost and the entire enterprise is jeopardized.

---

A company performing SIOP properly can keep the reigns on working capital and operating expenses while still being able to grow. Conversely, if this process is performed poorly, a business can hemorrhage, draining valuable resources from other parts of the business. The ideal supply chain maintains no unnecessary inventory, responds to changes in the marketplace, and supplies the required products in a timely manner. Sales Inventory & Operations Planning (SIOP) is the process that brings the business together. It creates a forward-looking plan that aligns the business, makes decisions on how to optimize resources and how to achieve the goals of the business.